Tue 8th Oct 2019
HPA 2019 Helmet Regulation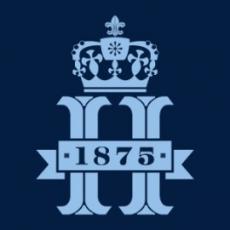 Updated approved list

Yesterday, Monday 7 October, the Hurlingham Polo Association (HPA) released an updated list of approved helmets. The list now sees the addition of the Salvavita Polo and Samshield helmets.
In a special note at the bottom of the updated document, the HPA states, "After a business dispute, the manufacture of the original Instinct Mk1 has been taken over by AWB Ltd (trading as Salvavita) at the original Peterborough factory. The owner of the Instinct Polo brand has started manufacturing a helmet (which we call the Instinct Mk2) in 2019 in India. These helmets have rubber grommets rather than the Mk1's steel grommets and are marked "Made in India". We have been assured that certification paperwork will be forthcoming from the BSI. The Salvavita helmets do not currently have a QC mark.
"The HPA currently only require helmets to be "type approved", i.e. the manufacturers send
helmets to the certification body for testing. It is the HPA's intention to require helmets to
have a QC Mark from January 2021, to bring our sport in line with other equestrian sports. A
QC Mark is a higher and more expensive standard, which requires factory inspection and
audit by the certifying body.
"The original Instinct Mk1 helmet, manufactured in 2017/2018 with the metal grommets and marked 'Made in England', is certified to PAS015:2011 and BSI Kitemarked, is of course
approved and will continue to be so for its reasonable useful life."
For the full document, please click
here
.

Other top stories
Thu 9th Jul 2020
HPA Update No 10
Positive news for polo

Thu 9th Jul 2020
Polo Times July Issue Out Soon!
Packed Knowledge, Feature & Report pages
Tue 7th Jul 2020
Wins for Thai Polo NW & Next Generation
King Power Gold Cup round two results

Mon 6th Jul 2020
Hildon Archie David Cup Final
Convincing win for Clarita

Thu 2nd Jul 2020
King Power Gold Cup Teams & Schedule
Opening wins for Les Lions/ Great Oaks & Park Place

Wed 1st Jul 2020
HPA Elite Development Pathway & Players announced
Plus Covid-19 Steering Group 30 June Notes
Mon 29th Jun 2020
Double Win for Park Place
Success in Prince of Wales & Black Bears Victrix Ludorum

Wed 24th Jun 2020
Prince of Wales Final Today!
Les Lions vs Park Place

Mon 22nd Jun 2020
Victrix Ludorum Begins Tomorrow
Park Place vs Tex8n kick off the series

Fri 19th Jun 2020
HPA High Goal Update
Gold Cup will now begin on 1 July

Thu 18th Jun 2020
Polo Times – The Perfect Father's Day Present!
Subscribe & receive a free British Polo Gin
Wed 17th Jun 2020
Thai Polo Enter 2020 English High Goal
Brits pack a punch in Thai Polo's line-up

Tue 16th Jun 2020
New Rules & Umpire Protocols
Polo & social distancing
Mon 15th Jun 2020
More High Goal Teams Announced
Park Place enter second team
Sat 13th Jun 2020
Competitive Polo Resumes Next Week for 8 Goal & Above
HPA Update No 9
Thu 11th Jun 2020
Breaking news
Competitive polo suspended in the UK