Thu 19th Sep 2019
End of Season Handicap Changes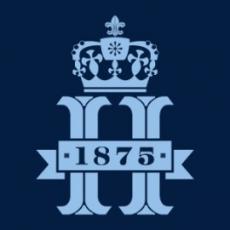 HPA releases handicap list

Today, Thursday 19 September, the HPA released their 2019 End of Season handicap changes.
This time last year, controversy arose around the move from the HPA to alleviate the 'bottleneck' of -2 and -1 goal players, by, broadly speaking, moving all these lower handicapped players up a handicap and automatically moving all those who had played in the 8 goal Victor Ludorum series to 0 goals. It appears this year's list sings from the same hymn sheet, with a good number of lower handicapped players rising in the rankings.
In our story from 20 September 2018 we spoke about the implementation of the new handicapping system. "Handicapping is a contentious issue and is certainly one that is well overdue for reform. The HPA's guidelines (including that a player with a 1 goal handicap should be judged on being able solely to have a 50 percent chance of taking the ball from the halfway line to goal, with no specification of speed or marking) has been met with derision." Over the 2019 season, clubs have been welcome to express their opinions of the new system to the HPA at any time.

Other top stories
Thu 9th Jul 2020
HPA Update No 10
Positive news for polo

Thu 9th Jul 2020
Polo Times July Issue Out Soon!
Packed Knowledge, Feature & Report pages
Tue 7th Jul 2020
Wins for Thai Polo NW & Next Generation
King Power Gold Cup round two results

Mon 6th Jul 2020
Hildon Archie David Cup Final
Convincing win for Clarita

Thu 2nd Jul 2020
King Power Gold Cup Teams & Schedule
Opening wins for Les Lions/ Great Oaks & Park Place

Wed 1st Jul 2020
HPA Elite Development Pathway & Players announced
Plus Covid-19 Steering Group 30 June Notes
Mon 29th Jun 2020
Double Win for Park Place
Success in Prince of Wales & Black Bears Victrix Ludorum

Wed 24th Jun 2020
Prince of Wales Final Today!
Les Lions vs Park Place

Mon 22nd Jun 2020
Victrix Ludorum Begins Tomorrow
Park Place vs Tex8n kick off the series

Fri 19th Jun 2020
HPA High Goal Update
Gold Cup will now begin on 1 July

Thu 18th Jun 2020
Polo Times – The Perfect Father's Day Present!
Subscribe & receive a free British Polo Gin
Wed 17th Jun 2020
Thai Polo Enter 2020 English High Goal
Brits pack a punch in Thai Polo's line-up

Tue 16th Jun 2020
New Rules & Umpire Protocols
Polo & social distancing
Mon 15th Jun 2020
More High Goal Teams Announced
Park Place enter second team
Sat 13th Jun 2020
Competitive Polo Resumes Next Week for 8 Goal & Above
HPA Update No 9
Thu 11th Jun 2020
Breaking news
Competitive polo suspended in the UK