Thu 19th Sep 2019
End of Season Handicap Changes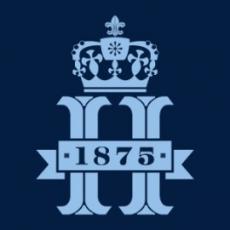 HPA releases handicap list

Today, Thursday 19 September, the HPA released their 2019 End of Season handicap changes.
This time last year, controversy arose around the move from the HPA to alleviate the 'bottleneck' of -2 and -1 goal players, by, broadly speaking, moving all these lower handicapped players up a handicap and automatically moving all those who had played in the 8 goal Victor Ludorum series to 0 goals. It appears this year's list sings from the same hymn sheet, with a good number of lower handicapped players rising in the rankings.
In our story from 20 September 2018 we spoke about the implementation of the new handicapping system. "Handicapping is a contentious issue and is certainly one that is well overdue for reform. The HPA's guidelines (including that a player with a 1 goal handicap should be judged on being able solely to have a 50 percent chance of taking the ball from the halfway line to goal, with no specification of speed or marking) has been met with derision." Over the 2019 season, clubs have been welcome to express their opinions of the new system to the HPA at any time.

Other top stories
Thu 21st Nov 2019
Manipur Polo International
2019 teams announced

Wed 20th Nov 2019
Edgeworth Polo Club
Bucking the Brexit blues with £16,000 prize money up for grabs

Tue 19th Nov 2019
Thai Pink Polo
Brit Milly Hine wins MVP honours
Mon 18th Nov 2019
The 79th Tortugas Open Final
Ellerstina win the postponed Tortugas Open Final

Fri 15th Nov 2019
HPA's Vision for Polo
The HPA responds to Polo Times September issue article
Sun 10th Nov 2019
The 126th Argentine Open
2019 teams announced
Sat 9th Nov 2019
126th Hurlingham Open Final
La Dolfina secure the win
Fri 8th Nov 2019
James Beim Retires as England Captain
Beim stands down after five years
Mon 4th Nov 2019
St. Moritz Snow Polo Teams Announced
Snow Polo World Cup St. Moritz 2020

Tue 29th Oct 2019
Argentine Spring Season
Hurlingham Open and Qualification Updates
Mon 28th Oct 2019
Polo Times Out This Week!
November issue of Polo Times
Fri 25th Oct 2019
The 126th Hurlingham Open
Play set to kick off in Argentina today

Thu 24th Oct 2019
Tortugas Open Final
Play postponed