Wed 2nd Jan 2019
Mid Season Arena Handicap Changes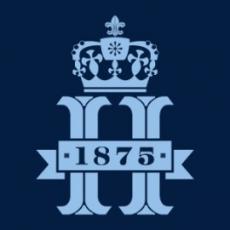 HPA ratifies changes

The Hurlingham Polo Association have ratified the mid season arena handicap changes, which came into effect on Wednesday 2 January. There have been 20 changes in total, with the most notable changes happening at the higher end of the spectrum. Former 10 goal arena international Chris Hyde has been reduced in handicap from 9 to 8 goals, whilst HPA umpire and arena regular Tim Bown has also seen his handicap demoted, from 5 to 4 goals. Chris Hyde's eldest son Jack has seen his handicap raised from 5 to 6 goals, whilst in the lower echelons, two players have seen their handicaps raised by two goals, Dorian Bulteau from 3 to 5 goals and Edward Williams from -1 to 1 goals respectively. To view the complete list, please click here.
Furthermore, the HPA has amended a number of rules following a meeting in late December. The changes are as follows:
1.
Blocking
– When the play is resumed with a hit after a break in play or when a goal is scored, it is not permitted for any member of the team taking the hit to ride-off or block an opponent attempting to make a play on the hitter. If the ball is left for a team mate following, the player leaving it may not ride-off or block an opponent attempting to make a play on the player who has been left with the ball.
2.
Whips
– Whips must not be more than 48 inches long including any tag. Broken whips are not allowed.
3.
Use of the whip
– Any use of the whip by a player must be appropriate, proportionate and professional and only when the ball is in play. A whip may only be carried in a player's left hand and unless there are exceptional circumstances a player may not take that hand off the reins to use the whip. No part of the whip may be raised above the height of the player's shoulder prior to striking. Any infringement of the above will result in an automatic yellow flag and an appropriate penalty.
For more information about either the handicap or rule changes, please click
here
.

Other top stories
Wed 26th Jun 2019
The King Power Gold Cup
Play is underway at Cowdray

Tue 25th Jun 2019
UAE Polo Team Are Victorious
The OUT-SOURCING Inc! Royal Windsor Cup
Mon 24th Jun 2019
Emlor Secure 22 Goal Title
The Warwickshire Cup
Sun 23rd Jun 2019
Frasers England Triumph
The Ladies International Test Match
Fri 21st Jun 2019
Warwickshire Cup Final
Lovelocks and Emlor to compete for coveted trophy
Tue 18th Jun 2019
The Warwickshire Cup Begins
Play is underway

Mon 17th Jun 2019
The Underdogs Have It!
Scone Polo win The Cartier Queen's Cup

Thu 13th Jun 2019
Scone Polo and Park Place Secure Final Spots
The Cartier Queen's Cup Final decided
Tue 11th Jun 2019
Cartier Queen's Cup Semi Finals Decided
Thrilling matches decide final four

Mon 10th Jun 2019
Gloucestershire Festival of Polo
Two international titles

Tue 4th Jun 2019
La Martina Varsity Day
Oxford retain prestigious trophy
Mon 3rd Jun 2019
Cartier Queen's Cup Update
La Indiana, Talandracas, VS King Power & UAE Polo secure Quarter Final places
Thu 30th May 2019
High Goal Handicaps
Young players ratings in question

Wed 29th May 2019
Polo Times Out This Week!
June issue of Polo Times

Tue 28th May 2019
The Cartier Queen's Cup
First week's play comes to an end