Tue 23rd Oct 2018
Winter Arena Fixtures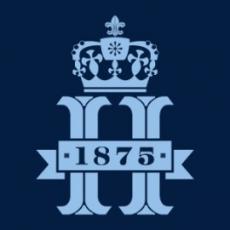 HPA announces dates

The HPA has released the 2018-2019 winter arena fixtures list, with highlights including The Arena Gold Cup, The Bryan Morrison Trophy and The HPA National Club Championships. Play commences in clubs across the country in the coming fortnight, with the first of the HPA National Club Championships taking place at The Royal County of Berkshire Polo Club between 20 November – 2 December. In further news, the HPA has also released the Arena Membership form on their website.
Members can join the HPA for the winter season as an extension to their 2018 outdoor membership by logging onto their account on the membership platform. Members are reminded that HPA membership is now paid for directly from the HPA, not as part of a Club's subscription fee. For more information about the winter tournaments ahead, please click
here
.

Other top stories
Wed 16th Jan 2019
17th Bendura Bank Snow Polo World Cup Kitzbühel 2019
Let the excitement commence!
Mon 14th Jan 2019
Dutta Corp's American Reign
Joe Barry Cup Final
Fri 11th Jan 2019
The Joe Barry Cup Final
Dutta Corp and Patagones to compete
Tue 8th Jan 2019
9 Days to go to Snow Polo World Cup Kitzbühel
World turns their eyes to Austria

Mon 7th Jan 2019
Ylvisaker Cup Announced
Teams and schedule confirmed

Fri 4th Jan 2019
Visa Update for 2018 Season
HPA received confirmation from Home Office

Wed 2nd Jan 2019
Mid Season Arena Handicap Changes
HPA ratifies changes

Tue 1st Jan 2019
Happy New Year!!
2019 Begins!

Tue 25th Dec 2018
Merry Christmas!
From everyone at Polo Times

Fri 21st Dec 2018
It's Christmas!
Polo Times is closed for the festive break