Tue 23rd Oct 2018
Winter Arena Fixtures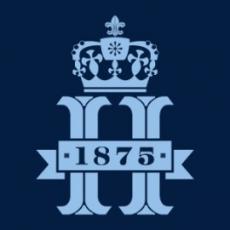 HPA announces dates

The HPA has released the 2018-2019 winter arena fixtures list, with highlights including The Arena Gold Cup, The Bryan Morrison Trophy and The HPA National Club Championships. Play commences in clubs across the country in the coming fortnight, with the first of the HPA National Club Championships taking place at The Royal County of Berkshire Polo Club between 20 November – 2 December. In further news, the HPA has also released the Arena Membership form on their website.
Members can join the HPA for the winter season as an extension to their 2018 outdoor membership by logging onto their account on the membership platform. Members are reminded that HPA membership is now paid for directly from the HPA, not as part of a Club's subscription fee. For more information about the winter tournaments ahead, please click
here
.

Other top stories
Thu 15th Nov 2018
Argentine Open Rescheduled
Tournament will begin this Saturday
Wed 14th Nov 2018
Snow Polo World Cups
Who will come out on top at Kitzbühel and St. Moritz 2019?
Mon 12th Nov 2018
Rocking P Secure Win
U.S. Open Women's Polo Championship
Fri 9th Nov 2018
U.S. Open Women's Polo Championship
Brits vs Brits in Sunday's Final
Fri 9th Nov 2018
Argentine Open About to Begin
Pinnacle of Argentine Triple Crown commences at weekend

Wed 7th Nov 2018
Polo Times Out Now!
November issue packed full of polo goodies
Tue 6th Nov 2018
Ellerstina Secure The 125th Hurlingham Open
Third consecutive year on the podium
Tue 30th Oct 2018
Ellerstina Through to Hurlingham Open Final
Tournament drawing to a close
Mon 29th Oct 2018
Vichai Srivaddhanaprabha Tragically Killed
King Power owner and polo devotee dies in helicopter crash
Thu 25th Oct 2018
HPA Release Final Handicap List
End of season handicaps amended

Tue 23rd Oct 2018
Winter Arena Fixtures
HPA announces dates
Mon 22nd Oct 2018
125th Hurlingham Open
Ellerstina, La Dolfina, La Aguada & Las Monjitas through to the Semi Finals
Thu 18th Oct 2018
Juan Martín Nero Returns to St. Moritz
Snow Polo World Cup St. Moritz 2019