Tue 23rd Oct 2018
Winter Arena Fixtures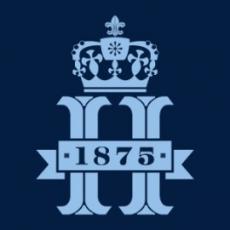 HPA announces dates

The HPA has released the 2018-2019 winter arena fixtures list, with highlights including The Arena Gold Cup, The Bryan Morrison Trophy and The HPA National Club Championships. Play commences in clubs across the country in the coming fortnight, with the first of the HPA National Club Championships taking place at The Royal County of Berkshire Polo Club between 20 November – 2 December. In further news, the HPA has also released the Arena Membership form on their website.
Members can join the HPA for the winter season as an extension to their 2018 outdoor membership by logging onto their account on the membership platform. Members are reminded that HPA membership is now paid for directly from the HPA, not as part of a Club's subscription fee. For more information about the winter tournaments ahead, please click
here
.

Other top stories

Fri 19th Jul 2019
Hurlingham Polo Association Chairmanship
Nick Wiles to be put forward for election in November 2019
Wed 17th Jul 2019
King Power Gold Cup Final
VS King Power and Dubai through to the Final
Mon 15th Jul 2019
King Power Gold Cup Semi Finals
Final four decided
Thu 11th Jul 2019
King Power Gold Cup
Quarter Finals Set

Tue 9th Jul 2019
Graham Budd Polo Auction
150th anniversary sports memorabilia auction underway

Mon 8th Jul 2019
Mid-Season Handicap Changes
Hurlingham Polo Association releases list
Sun 7th Jul 2019
King Power Gold Cup
Play Continues at Cowdray Park
Tue 2nd Jul 2019
Polo Times Out Now!
July issue of Polo Times
Mon 1st Jul 2019
King Power Gold Cup Update
Results from the weekend
Fri 28th Jun 2019
Frasers England Team Announced
The Coronation Cup

Thu 27th Jun 2019
Coronation Cup
The Argentine team is announced
Wed 26th Jun 2019
The King Power Gold Cup
Play is underway at Cowdray

Tue 25th Jun 2019
UAE Polo Team Are Victorious
The OUT-SOURCING Inc! Royal Windsor Cup
Mon 24th Jun 2019
Emlor Secure 22 Goal Title
The Warwickshire Cup
Sun 23rd Jun 2019
Frasers England Triumph
The Ladies International Test Match