Tue 23rd Oct 2018
Winter Arena Fixtures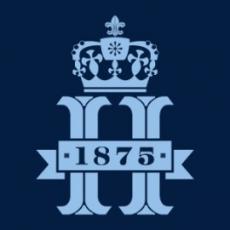 HPA announces dates

The HPA has released the 2018-2019 winter arena fixtures list, with highlights including The Arena Gold Cup, The Bryan Morrison Trophy and The HPA National Club Championships. Play commences in clubs across the country in the coming fortnight, with the first of the HPA National Club Championships taking place at The Royal County of Berkshire Polo Club between 20 November – 2 December. In further news, the HPA has also released the Arena Membership form on their website.
Members can join the HPA for the winter season as an extension to their 2018 outdoor membership by logging onto their account on the membership platform. Members are reminded that HPA membership is now paid for directly from the HPA, not as part of a Club's subscription fee. For more information about the winter tournaments ahead, please click
here
.

Other top stories

Fri 22nd Mar 2019
Susan G. Komen US Women's Open Continues
Finalists decided with Brits leading the charge

Thu 21st Mar 2019
USPA Gold Cup Semi Finals
Rain postpones play

Wed 20th Mar 2019
Action from Dubai
The Dubai Challenge Cup, Amity Polo Cup & AHPRC League

Mon 18th Mar 2019
U.S. Women's Open
Excitement began on Saturday

Sun 17th Mar 2019
USPA Gold Cup Quarter Finals
American Update

Sat 16th Mar 2019
UK Arena Handicap Changes
2018/19 End of Season

Fri 15th Mar 2019
World Polo League
Palm Beach Open

Fri 15th Mar 2019
U.S. Women's Open
Matches begin on Saturday
Mon 11th Mar 2019
UAE Undefeated in Dubai
The Julius Bär Gold Cup 2019
Tue 5th Mar 2019
Junior Westchester U18 Team Head to USA
Flannels England to take on Team USA

Mon 4th Mar 2019
Flannels England Rule the Arena
Playnation International Test Match for The Bryan Morrison Trophy
Thu 28th Feb 2019
Flannels England Women Head to Australia
HPA announce ladies International Test Match team

Wed 27th Feb 2019
Polo Times Out This Week!
March Issue packed with exciting features

Tue 26th Feb 2019
C.V. Whitney Cup Final
Pilot secure pole position