Thu 14th Dec 2017
Visa Update from the HPA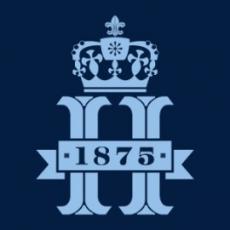 Letter received on 14 December

The following letter was sent to HPA members and Clubs this morning:
Visa Update 14 December 2017
As you know, in 2016 the Home Office suspended the HPA's power to issue any visa endorsements for non-EEA grooms and players. However, the Home Office's concession last season allowed the HPA to endorse:
(1) non-EEA grooms to work in polo below 15-goals (low goal), but only for those sponsors who had previously employed non-EEA grooms (limited to a maximum of two)
and
(2) non-EEA players with a handicap of 4-goals or higher to play polo 15 goal and up (medium and high goal) with the assistance of their non-EEA grooms during the 2017 season.
That concession was set to expire at the end of 2017, blocking any further HPA endorsements.
The HPA has now been informed that the Immigration Minister has agreed to extend this existing visa concession for a further twelve months, until the end of 2018. The HPA is awaiting formal notification by the Home Office of the decision. Until that time, the HPA will not be able to provide endorsements for the forthcoming 2018 season, but we have been informed that the Home Office decision will be communicated to the HPA shortly.
We realize members may have had to put their plans on hold, and we wanted to pass this good news onto you as soon as possible. The HPA will start to process visa endorsement requests as soon as we receive the Home Office's decision and endorsement criteria for 2018. We will inform you of that decision and the 2018 endorsement criteria as soon as we can.
The extension has been achieved through extensive lobbying of, and negotiations with, the government by the HPA and the Federation of International Polo (FIP). We realize that there is much work to be done yet, and that will continue during 2018, in order to try and find a satisfactory permanent solution for both non-EEA grooms and players at all levels of our sport. These efforts will further be aided by the recently formed All-Party Parliamentary Group for Polo (APPG), consisting of Members of Parliament who are supportive of polo and willing to promote and advance the interests of our sport with the government.
In the meantime, it is hoped that once we have received the detail of the extension of the 2017 concession those members who wish to apply for endorsements will be able to start to get organized for 2018.
For more information, please visit www.hpa-polo.co.uk

Other top stories
Mon 10th Dec 2018
125th Argentine Open Semi Final
Las Monjitas defeat Ellerstina in surprise victory to secure Final spot

Fri 7th Dec 2018
HPA Announce Flannels England Squad
Windsor Polo Club International Test Match
Thu 6th Dec 2018
II Women's Argentine Open Championships
The tournament commences

Wed 5th Dec 2018
2019 Gauntlet of Polo
16 teams announced
Tue 4th Dec 2018
The 125th Argentine Open Continues
Play still underway in Buenos Aires

Mon 3rd Dec 2018
HPA National Club Championships
Arena season under way at RCBPC
Fri 30th Nov 2018
Flannels England Lose Out to India
12th Manipur Polo International

Mon 26th Nov 2018
Women's Arena Polo Series
The Ladies Nations Cup marks the series beginning

Fri 23rd Nov 2018
Inaugural Gauntlet of Polo Series
USPA announces launch of new series in February 2019
Thu 22nd Nov 2018
Women's Arena Polo Series
The Ladies Nations Cup marks the series beginning
Tue 20th Nov 2018
Guards Polo Club Appoints New Chairman
Brian Stein announced as ninth Chairman

Mon 19th Nov 2018
The 125th Argentine Open Begins
Rain Delays Start
Thu 15th Nov 2018
Argentine Open Rescheduled
Tournament will begin this Saturday
Wed 14th Nov 2018
Snow Polo World Cups
Who will come out on top at Kitzbühel and St. Moritz 2019?