Fri 11th Jan 2013
England to play USA for the Townsend Cup tomorrow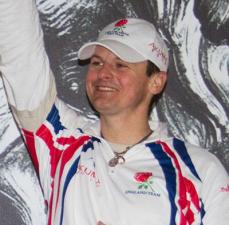 An England arena team will play the USA in California tomorrow

THE ENGLAND LINE-UP of Sebastian Dawnay, Max Charlton and Oli Hipwood will play the USA for the Townsend Cup tomorrow.
They will face the USA line-up of Billy Sheldon, Rob Yackley and arena ten-goaler Tommy Biddle at Empire Polo Club, in California.

The Townsend Cup was last played for in 2011, when it was won by the USA in California. England last faced the USA in an arena Test Match in March 2012, playing for the Bryan Morrison Trophy at the All-England Polo Club. England lifted the trophy after winning 12-9.

A British Schools and Universities Polo Association (SUPA) university team will play a USPA Intercollegiate side at Empire Polo Club tomorrow. This will be the first time SUPA have fielded an international arena team.

Three-goalers Charles Scott and George Shelton from University College London, Alexandra Jacob of Royal Agricultural College and one-goaler Sam Browne from the University of Cambridge will play for Britain.
Photograph: Seb Dawnay after the Townsend Cup in 2011. By Lynn and Jim Bremner of PoloZONE.com

Other top stories

Tue 23rd Apr 2019
Pilot Win $1,000,000 and Crowned Gauntlet of Polo Champions
US Open Championship Final
Thu 18th Apr 2019
US Open Final
Las Monjitas join Pilot in Sunday's Final
Thu 18th Apr 2019
Pilot Into US Open Final
First Semi Final over

Tue 16th Apr 2019
US Open Quarter Finals
Pilot still unbeaten

Mon 15th Apr 2019
Westchester Line-up Alteration
Amended team to play USA
Mon 15th Apr 2019
Copa República Argentina Final
La Esquina secures the win
Mon 15th Apr 2019
Colorado Take The Final Title
Triple Crown of Polo Final
Fri 12th Apr 2019
Polo Celebrates an Important Birthday
1869-2019
Wed 10th Apr 2019
WPL's Triple Crown of Polo Continues
Semi Finals take place tomorrow

Wed 10th Apr 2019
HPA Welfare Directive
Vaccinations against Equine Influenza

Tue 9th Apr 2019
US Open Continues
Equuleus, Pilot, Tonkawa & Iconica reach Quarter Finals
Mon 8th Apr 2019
Australia Reign at Home
Flannels England travel for The Australian Polo International
Fri 5th Apr 2019
Sunny Hale Legacy Women's Championship Tournament
Teams and schedule announced
Thu 4th Apr 2019
UK High Goal Season
Teams announced
Mon 1st Apr 2019
CaptiveOne U.S. Open Polo Championship
Third and final stage of Gauntlet of Polo underway

Fri 29th Mar 2019
The Westchester Cup Team Announced
Flannels England to face USA in historic match
Thu 28th Mar 2019
UAE Polo Remains Unbeaten
Dubai Challenge Cup Final
Wed 27th Mar 2019
Polo Times Out Soon
April issue of Polo Times

Tue 26th Mar 2019
Pilot secures second Gauntlet title
The USPA Gold Cup Final
Mon 25th Mar 2019
The World Polo League Palm Beach Open Final
SD Farm take top title