Fri 11th Jan 2013
England to play USA for the Townsend Cup tomorrow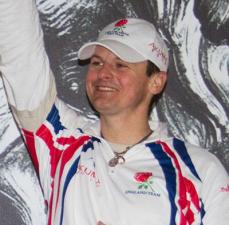 An England arena team will play the USA in California tomorrow

THE ENGLAND LINE-UP of Sebastian Dawnay, Max Charlton and Oli Hipwood will play the USA for the Townsend Cup tomorrow.
They will face the USA line-up of Billy Sheldon, Rob Yackley and arena ten-goaler Tommy Biddle at Empire Polo Club, in California.

The Townsend Cup was last played for in 2011, when it was won by the USA in California. England last faced the USA in an arena Test Match in March 2012, playing for the Bryan Morrison Trophy at the All-England Polo Club. England lifted the trophy after winning 12-9.

A British Schools and Universities Polo Association (SUPA) university team will play a USPA Intercollegiate side at Empire Polo Club tomorrow. This will be the first time SUPA have fielded an international arena team.

Three-goalers Charles Scott and George Shelton from University College London, Alexandra Jacob of Royal Agricultural College and one-goaler Sam Browne from the University of Cambridge will play for Britain.
Photograph: Seb Dawnay after the Townsend Cup in 2011. By Lynn and Jim Bremner of PoloZONE.com

Other top stories
Thu 15th Nov 2018
Argentine Open Rescheduled
Tournament will begin this Saturday
Wed 14th Nov 2018
Snow Polo World Cups
Who will come out on top at Kitzbühel and St. Moritz 2019?
Mon 12th Nov 2018
Rocking P Secure Win
U.S. Open Women's Polo Championship
Fri 9th Nov 2018
U.S. Open Women's Polo Championship
Brits vs Brits in Sunday's Final
Fri 9th Nov 2018
Argentine Open About to Begin
Pinnacle of Argentine Triple Crown commences at weekend

Wed 7th Nov 2018
Polo Times Out Now!
November issue packed full of polo goodies
Tue 6th Nov 2018
Ellerstina Secure The 125th Hurlingham Open
Third consecutive year on the podium
Tue 30th Oct 2018
Ellerstina Through to Hurlingham Open Final
Tournament drawing to a close
Mon 29th Oct 2018
Vichai Srivaddhanaprabha Tragically Killed
King Power owner and polo devotee dies in helicopter crash
Thu 25th Oct 2018
HPA Release Final Handicap List
End of season handicaps amended

Tue 23rd Oct 2018
Winter Arena Fixtures
HPA announces dates
Mon 22nd Oct 2018
125th Hurlingham Open
Ellerstina, La Dolfina, La Aguada & Las Monjitas through to the Semi Finals
Thu 18th Oct 2018
Juan Martín Nero Returns to St. Moritz
Snow Polo World Cup St. Moritz 2019