Fri 11th Jan 2013
England to play USA for the Townsend Cup tomorrow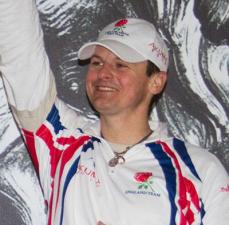 An England arena team will play the USA in California tomorrow

THE ENGLAND LINE-UP of Sebastian Dawnay, Max Charlton and Oli Hipwood will play the USA for the Townsend Cup tomorrow.
They will face the USA line-up of Billy Sheldon, Rob Yackley and arena ten-goaler Tommy Biddle at Empire Polo Club, in California.

The Townsend Cup was last played for in 2011, when it was won by the USA in California. England last faced the USA in an arena Test Match in March 2012, playing for the Bryan Morrison Trophy at the All-England Polo Club. England lifted the trophy after winning 12-9.

A British Schools and Universities Polo Association (SUPA) university team will play a USPA Intercollegiate side at Empire Polo Club tomorrow. This will be the first time SUPA have fielded an international arena team.

Three-goalers Charles Scott and George Shelton from University College London, Alexandra Jacob of Royal Agricultural College and one-goaler Sam Browne from the University of Cambridge will play for Britain.
Photograph: Seb Dawnay after the Townsend Cup in 2011. By Lynn and Jim Bremner of PoloZONE.com

Other top stories
Wed 16th Jan 2019
17th Bendura Bank Snow Polo World Cup Kitzbühel 2019
Let the excitement commence!
Mon 14th Jan 2019
Dutta Corp's American Reign
Joe Barry Cup Final
Fri 11th Jan 2019
The Joe Barry Cup Final
Dutta Corp and Patagones to compete
Tue 8th Jan 2019
9 Days to go to Snow Polo World Cup Kitzbühel
World turns their eyes to Austria

Mon 7th Jan 2019
Ylvisaker Cup Announced
Teams and schedule confirmed

Fri 4th Jan 2019
Visa Update for 2018 Season
HPA received confirmation from Home Office

Wed 2nd Jan 2019
Mid Season Arena Handicap Changes
HPA ratifies changes

Tue 1st Jan 2019
Happy New Year!!
2019 Begins!

Tue 25th Dec 2018
Merry Christmas!
From everyone at Polo Times

Fri 21st Dec 2018
It's Christmas!
Polo Times is closed for the festive break