Wed 1st Aug 2018
HPA Handicap Changes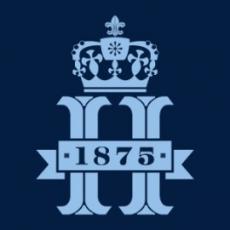 HPA Announce 22 Goal and Victor Ludorum Changes

The Hurlingham Polo Association has announced the proposed changes for the 2019 Victor Ludorum and 22 goal handicaps. Most notable on the list of handicap increases, England Captain James Beim will be playing off a 7 goal 22 goal handicap for 2019, whilst USA team Captain Nic Roldan will be raised to 8 goals both in the 22 goal and outdoor. England team member and Park Place back Tommy Beresford will be raised from 5 to 6 goals both outdoor and in 22 goal and South African Byron Watson will be raised to 5 goals both outdoor and in the 22 goal. Gonzalito Pieres will have his 22 goal handicap reduced to 9 goals, whilst Tincho Merlos will see his 22 goal handicap go down to 8 goals. These changes are awaiting ratification and will come into effect on 1 January 2019. For the full list of handicap changes, please click here.

Other top stories
Mon 20th Aug 2018
47th Polo International Update
Silver Cup titles for Ayala & La Esperanza

Mon 20th Aug 2018
Greta Morrison Memorial Service
Date Announced
Mon 13th Aug 2018
The Flannels Pony Club Polo Championships
Rain didn't dampen anyone's spirits
Sat 11th Aug 2018
British HPA Junior Polo Championships
Rocksavage and Hipwood come to an end

Fri 10th Aug 2018
Thai Polo Club Wins in Malaysia
The Royal Selangor Polo Club Open 2018
Wed 8th Aug 2018
What's On This Week?
Polo this Week
Tue 7th Aug 2018
Play Underway in Sotogrande
47th annual Torneo Internacional de Polo

Wed 1st Aug 2018
HPA Handicap Changes
HPA Announce 22 Goal and Victor Ludorum Changes
Tue 31st Jul 2018
Polo Times is Out Now!
August Issue of Polo Times
Mon 30th Jul 2018
USA Lift The Junior Westchester Cup
Visitors conquer the Flannels England Team in the final second
Mon 30th Jul 2018
Flannels England Rule The International Day
Two wins for the home team at RCBPC
Tue 24th Jul 2018
The HPA Announce The International Day Teams
The Westchester and Thai Polo Club Ladies teams are announced
Mon 23rd Jul 2018
All-Brit El Remanso Champion The British Open
The King Power Gold Cup Comes Home at Cowdray