Fri 23rd Nov 2012
Brits playing across the world this weekend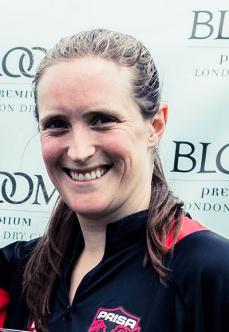 British players will be in action abroad this weekend, with British Polo Day and the International Cup taking place

British Polo Day will be held in Mexico for the first time tomorrow (Saturday 24 November). Four teams will take part, and there are plenty of Brits in the line-up.

The Eton College men's team, which features Henry Emson, Tristan Phillimore, Ben Vestey and Chase Emson, will face the Young Mexico team.

The British Ladies team of Nina Clarkin, Clare Milford Haven, Saffron Hutchinson and Tabba Woodd will play the Rest of the World ladies' side of Sophia Crossley, Izzy Parsons, Charlotte Sweeney and Mexican player Imelda de Alba.

Two British teams will also be playing at the International Cup at Grand Champions Polo Club in Florida on Sunday (25 November). Tom Morley, Max Routledge, Jack Richardson and Richard Le Poer will play for the Cup against the US side of Marc Ganzi, Carilitos Gracida, Nic Roldan and Jeff Hall.

A British ladies' side featuring Nina Clarkin, who will have an extremely busy weekend, Sarah Wiseman, Claire Donnelly and Hazel Jackson will also face a US ladies' team.

For teams and results from British Polo Day please click here and for the International Cup please click here.
Photograph: British four-goaler Nina Clarkin, who will be playing at British Polo Day and the International Cup. By Clive Bennett

Other top stories
Mon 25th Jul 2016
The Commonwealth Claim The Royal Salute Coronation Cup
A Trio of Games to Celebrate Coronation Cup Day

Thu 21st Jul 2016
Buckmaster Final Decided
Junior HPA Championships Feature in International Schedule
Tue 19th Jul 2016
Keep it cool
Polo Timesí top tips for hot horses

Tue 19th Jul 2016
High Goal Handicaps
Juan Martin Nero Goes to Ten
Mon 18th Jul 2016
King Power Foxes Retain Jaeger-LeCoultre Gold Cup
British High Goal Season Closes with an Incredible Game
Mon 18th Jul 2016
Cowdray Vikings Conquer Cowdray
Home Team Storm to Victory in the British Ladiesí Championships

Fri 15th Jul 2016
Junior HPA Championships Begin
17 Teams Across Buckmaster, Hipwood & Rocksavage

Thu 14th Jul 2016
King Power Foxes & La Indiana
Who Will Win The Jaeger-LeCoultre Gold Cup?
Tue 12th Jul 2016
Going for Gold Days 15 & 16
Semi Finals Set After a Weekend of Quarter Finals

Mon 11th Jul 2016
Teams Announced for Royal Salute Coronation Cup
England and Commonwealth Line-ups Revealed
Fri 8th Jul 2016
RoRís Ready to Rock
RoRís Silent and Live Auction Now Open for Bidding Appealing Polo Lots are Available

Thu 7th Jul 2016
Going for Gold Days 12, 13 & 14
A Round-Up of the Weekís Jaeger-LeCoultre Gold Cup Action
Wed 6th Jul 2016
Eduardo Moore Semi Finals
Victor Ludorum Tournaments Advance
Mon 4th Jul 2016
Going for Gold Days 10 & 11
A Weekend of Wins for HB Polo, King Power Foxes, Britannia El Remanso & La Indiana
Mon 4th Jul 2016
Kids Polo Tour Concludes
40 Future Stars Hosted by Dubai
Fri 1st Jul 2016
Going for Gold Day 9
Wins for Valiente and Talandracas
Fri 1st Jul 2016
British Beach Polo Championships
The Final Countdown to Sandpolo Begins

Fri 1st Jul 2016
More Matches, More Action
The Argentine Association of Polo (AAP) has Announced Changes in the Format of the Argentine Open
Thu 30th Jun 2016
Going for Gold Day 8
Wins for Apes Hill, Clarke & Green and Britannia El Remanso
Wed 29th Jun 2016
Going for Gold Day 6 & 7
Shock Defeat of Valiente by La Indiana

Wed 29th Jun 2016
Sentebale Charity Concert
Prince Harry and Coldplay Rock the Palace
Mon 27th Jun 2016
The First Norwegian Polo Open
Finding Funds for Norwegian Cancer Research
Mon 27th Jun 2016
Going for Gold Days 4 & 5
Wins for Clarke & Green, Apes Hill, HB Polo and Cowdray Vikings
Mon 27th Jun 2016
Update on Zone Play-Offs
The FIP XI World Championships