Fri 23rd Nov 2012
Brits playing across the world this weekend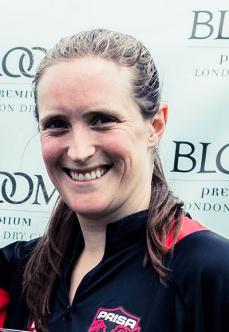 British players will be in action abroad this weekend, with British Polo Day and the International Cup taking place

British Polo Day will be held in Mexico for the first time tomorrow (Saturday 24 November). Four teams will take part, and there are plenty of Brits in the line-up.

The Eton College men's team, which features Henry Emson, Tristan Phillimore, Ben Vestey and Chase Emson, will face the Young Mexico team.

The British Ladies team of Nina Clarkin, Clare Milford Haven, Saffron Hutchinson and Tabba Woodd will play the Rest of the World ladies' side of Sophia Crossley, Izzy Parsons, Charlotte Sweeney and Mexican player Imelda de Alba.

Two British teams will also be playing at the International Cup at Grand Champions Polo Club in Florida on Sunday (25 November). Tom Morley, Max Routledge, Jack Richardson and Richard Le Poer will play for the Cup against the US side of Marc Ganzi, Carilitos Gracida, Nic Roldan and Jeff Hall.

A British ladies' side featuring Nina Clarkin, who will have an extremely busy weekend, Sarah Wiseman, Claire Donnelly and Hazel Jackson will also face a US ladies' team.

For teams and results from British Polo Day please click here and for the International Cup please click here.
Photograph: British four-goaler Nina Clarkin, who will be playing at British Polo Day and the International Cup. By Clive Bennett

Other top stories

Tue 21st Nov 2017
Cambiaso's 100th Argentine Open Match
Busy weekend of big scores in Argentine Open
Wed 15th Nov 2017
SUPA AGM Confirms 2018 Schedule
Dates and locations for 2018 events
Tue 14th Nov 2017
Argentine Open Match Updates
Results from the third and fourth days of the competition
Mon 13th Nov 2017
Coronation Cup Venue Change
RCBPC will be the new home of the prestigious trophy
Fri 10th Nov 2017
King Power to Sponsor The Gold Cup
New sponsor for key UK tournament
Thu 9th Nov 2017
AAP Educate the Masses
Palermo welcomes local students
Mon 6th Nov 2017
124th Argentine Open HSBC Polo Championship Begins
Alegría lead the Zone B rankings

Fri 3rd Nov 2017
124th Argentine Open HSBC Polo Championship
Presentation of the teams

Wed 1st Nov 2017
Argentine Update
What's been happening in Argentina?
Mon 30th Oct 2017
Hurlingham Open Final
Ellerstina snatch victory from the jaws of defeat

Sun 29th Oct 2017
FIP Championships Finale
Argentina snatch victory from Chile in seventh chukka cliffhanger
Sat 28th Oct 2017
Chile and Argentina in Main Final
XI FIP World Polo Championships
Fri 27th Oct 2017
Argentine Update
Action from La Aguada and Pilar
Thu 26th Oct 2017
Chile and New Zealand Progress
XI FIP World Polo Championships
Wed 25th Oct 2017
Argentina Move Closer Towards the Final
XI FIP World Polo Championship

Tue 24th Oct 2017
Hurlingham Open Finalists Decided
Unexpected results in the Semi Finals