Fri 23rd Nov 2012
Brits playing across the world this weekend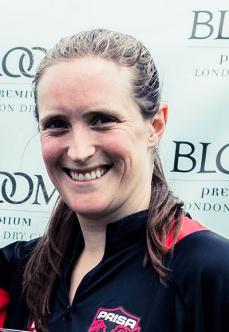 British players will be in action abroad this weekend, with British Polo Day and the International Cup taking place

British Polo Day will be held in Mexico for the first time tomorrow (Saturday 24 November). Four teams will take part, and there are plenty of Brits in the line-up.

The Eton College men's team, which features Henry Emson, Tristan Phillimore, Ben Vestey and Chase Emson, will face the Young Mexico team.

The British Ladies team of Nina Clarkin, Clare Milford Haven, Saffron Hutchinson and Tabba Woodd will play the Rest of the World ladies' side of Sophia Crossley, Izzy Parsons, Charlotte Sweeney and Mexican player Imelda de Alba.

Two British teams will also be playing at the International Cup at Grand Champions Polo Club in Florida on Sunday (25 November). Tom Morley, Max Routledge, Jack Richardson and Richard Le Poer will play for the Cup against the US side of Marc Ganzi, Carilitos Gracida, Nic Roldan and Jeff Hall.

A British ladies' side featuring Nina Clarkin, who will have an extremely busy weekend, Sarah Wiseman, Claire Donnelly and Hazel Jackson will also face a US ladies' team.

For teams and results from British Polo Day please click here and for the International Cup please click here.
Photograph: British four-goaler Nina Clarkin, who will be playing at British Polo Day and the International Cup. By Clive Bennett

Other top stories

Fri 22nd May 2015
Royal Salute are to be the title sponsor for The Coronation Cup
The Hurlingham Polo Association have today announced their news
Thu 21st May 2015
Triple Crown Line-ups Announced
AAP have revealed teams who will take on polo's most coveted title
Wed 20th May 2015
Glittering night of celebration at Awards Dinner
10th Annual Polo Awards 2015

Mon 18th May 2015
Last Minute Victory for Shalimar in Centenary Event
La Martina Queen Elizabeth The Queen Mother's Centenary Trophy
Mon 18th May 2015
England triumphant at St. Regis International Cup
First International of the season at Cowdray Park Polo Club
Fri 15th May 2015
British Polo 10 Goal Championships launched by HPA
Enter to be in with a chance to play on International Day at Guards
Wed 13th May 2015
Cartier Queen's Cup draw announced
12 teams to begin games next week for the 22 goal
Mon 11th May 2015
Hissam Ali Hyder wins The Polo Magazine Most Valuable Player Award at Guards
Tempest win the Valerie Halford Memorial Trophy
Fri 8th May 2015
The Americas team announced for St. Regis International Cup
England's opposition confirmed for first International of the season

Thu 7th May 2015
Feeling charitable?
Polo people working hard to raise money
Wed 6th May 2015
Polito Pieres goes to 10 in America
USPA release handicap changes for 2015
Tue 5th May 2015
England line-up confirmed for the St. Regis Test Match
James Beim to captain the team at Cowdray in two weeks

Fri 1st May 2015
Julius Bär Beach Polo World Cup Sylt 2015
Teams Announced for May Tournament
Wed 29th Apr 2015
Grass Sickness cases show a spike in May
Polo ponies that are kept out at grass could be affected this spring by Equine Grass Sickness
Mon 27th Apr 2015
Cartier Queen's Cup teams announced
Twelve teams have confirmed their entry at Guards

Mon 27th Apr 2015
Argentina win Copa de Las Naciones
Double loss as England Colts lose out to Argentina