Fri 4th Oct 2019
No Deal Brexit & Polo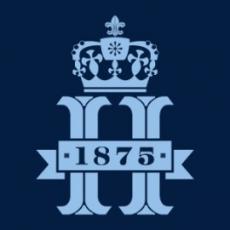 Government guidelines

The below letter was published by the Hurlingham Polo Association (HPA) yesterday, Thursday 3 October, regarding the implications of a No Deal Brexit upon British Polo:
"The HPA recently received the attached from the Home Office in the event of a 'No Deal Brexit'.
As far as polo is concerned in the immediate future the most relevant statement at the moment is in para 3:
"The new points based system will not apply until January 2021. Between 31 October 2019 and 31 December 2020 (i.e. for next season) law abiding EU citizens and their family members will be able to move to the UK and live, study, work and access benefits as they do now."
This
link
takes you to the new immigration system post 31 December 2020 in the event of a 'No Deal Brexit'.
This second
link
takes you to guidance on the rules for movements of equines into the EU in the event of a 'No Deal Brexit'.
The HPA is actively engaged with the Home Office and recently had a meeting in Sheffield with the Border Agency. We hope to be in a position to update members further shortly.
Yours sincerely,
David Woodd, Chief Executive"

Other top stories

Thu 6th Aug 2020
HPA Tournament Conditions for 2021
British polo post-Brexit
Wed 5th Aug 2020
Last Minute Les Lions/Great Oaks Win
Cartier Queen's Cup

Tue 4th Aug 2020
Polo Times Out This Week!
August issue arriving soon
Mon 3rd Aug 2020
Cartier Queen's Cup Update
Weekend wins for Park Place & Scone Polo
Fri 31st Jul 2020
Cartier Queen's Cup Week 1
Wins for Thai Polo, MT Vikings, Monterosso & Park Place
Thu 30th Jul 2020
International Begins at Santa María
49th MANSION International Polo Tournament
Wed 29th Jul 2020
HPA Mid-Season Handicap Changes
Raises for Castagnola & Cambiaso

Tue 28th Jul 2020
Cartier Queen's Cup Begins Today!
Scone Polo vs Thai Polo
Mon 27th Jul 2020
Next Generation Secure Gold Cup
Adolfo Cambiaso's eighth win
Fri 24th Jul 2020
Gold Cup Final This Weekend
Les Lions/Great Oaks vs Next Generation
Thu 23rd Jul 2020
Competitive Polo Resumes at All Levels in England
HPA Update No11

Wed 22nd Jul 2020
King Power Gold Cup Semi Finals Set
Action continues today!
Tue 21st Jul 2020
Victorious Monterosso Vikings
British Ladies Open Final

Mon 20th Jul 2020
Kildare Win Indian Empire Shield
9-7 win against Emlor
Thu 16th Jul 2020
Park Place Secure Two Semi Final Spots
Both organisation's teams are in The King Power Gold Cup Semi Finals

Wed 15th Jul 2020
King Power Gold Cup & British Ladies Open
Action aplenty at Cowdray Park
Mon 13th Jul 2020
Snakebite Secure Eduardo Moore Final
Emlor Black win Subsidiary Final