Fri 19th Jul 2019
Hurlingham Polo Association Chairmanship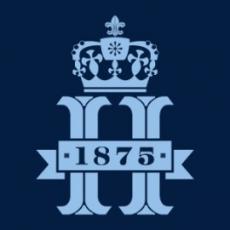 Nick Wiles to be put forward for election in November 2019

In November 2019, Stephen Hutchinson will come to the end of his four year tenure as Chairman of The Hurlingham Polo Association. The HPA has announced Stephen's intention to put forward Nick Wiles for election as his successor. Wiles was appointed as an HPA Steward at the HPA Council meeting in December 2018 and recently agreed to take on the Chairmanship of the new Commercial Activities Board, which he will continue to chair.
The HPA shared the following information about Nick Wiles:
"Nick and his family live near Tetbury and he has been involved in the sport for over 30 years, playing mainly at Cirencester and the Beaufort in low and medium goal. He has a son who is a keen polo player and his daughter events.
"After a short service commission in the Army, Nick had a career as an investment banker, principally at Cazenove, where he was a partner prior to the business being acquired by JP Morgan. During his time at Cazenove, he worked as an advisor to various public companies, both in the UK and internationally. Since retiring, he has sat on a number of public company boards and is currently Chairman of Paypoint plc."

Other top stories

Thu 22nd Aug 2019
Arena Polo 2019/2020 Spur Ban
Trial for new measure
Wed 21st Aug 2019
Robert Graham
Robert Graham very sadly passes away
Tue 20th Aug 2019
British Junior HPA Championships
Stagshead Trophy
Mon 19th Aug 2019
Brunei & Ayala Reign in Sotogrande
48th Torneo Internacional Mansion de Polo
Wed 14th Aug 2019
Sotogrande Finalists Decided
Silver Cup Finals this weekend
Tue 13th Aug 2019
2019 Ambassadorís Cup
FIP announce schedule

Mon 12th Aug 2019
The Frasers Pony Club Polo Championships
Cowdray welcomes hundreds of young guns
Thu 8th Aug 2019
Sotogrande in Full Swing
Plenty of polo action
Mon 5th Aug 2019
Sotogrande Begins
Play commences in sunny Spain
Mon 5th Aug 2019
Neil Hobday to Leave Guards
CEO announces he is to leave Guards Polo Club at the end of the season

Tue 30th Jul 2019
Polo Times Out This Week
August issue of Polo Times
Mon 29th Jul 2019
Argentina Lift Coronation Cup
The International Test Match at RCBPC

Fri 26th Jul 2019
HPA Release Proposed 22 Handicap Changes
List published awaiting ratification