Fri 21st Dec 2018
Itís Christmas!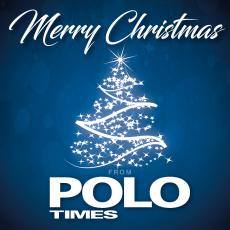 Polo Times is closed for the festive break

Even though polo never stops, we at
Polo Times
HQ are taking a little break from the office to rest and recuperate after a busy year. But don't panic! If you have any exciting news, we'd still love to hear from you. Please email
editorial@polotimes.co.uk
with your news and we'll get back to you as soon as we can.
We'll be back on Monday 7 January, ready and raring for the New Year.
Have a fun festive break and cheers to an exciting 2019!

Other top stories
Wed 16th Jan 2019
17th Bendura Bank Snow Polo World Cup KitzbŁhel 2019
Let the excitement commence!
Mon 14th Jan 2019
Dutta Corpís American Reign
Joe Barry Cup Final
Fri 11th Jan 2019
The Joe Barry Cup Final
Dutta Corp and Patagones to compete
Tue 8th Jan 2019
9 Days to go to Snow Polo World Cup KitzbŁhel
World turns their eyes to Austria

Mon 7th Jan 2019
Ylvisaker Cup Announced
Teams and schedule confirmed

Fri 4th Jan 2019
Visa Update for 2018 Season
HPA received confirmation from Home Office

Wed 2nd Jan 2019
Mid Season Arena Handicap Changes
HPA ratifies changes

Tue 1st Jan 2019
Happy New Year!!
2019 Begins!

Tue 25th Dec 2018
Merry Christmas!
From everyone at Polo Times

Fri 21st Dec 2018
Itís Christmas!
Polo Times is closed for the festive break