Thu 23rd Aug 2018
HPA Passport Announcement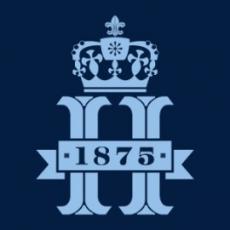 Equine Passport Printing

The Hurlingham Polo Association (HPA) released the following news:
The company who print the HPA equine passports are undergoing a system upgrade over the next six days, re-opening on Thursday 30 August. Please be aware any new or duplicate passport applications sent into the HPA office in the next week will not be printed until Thursday 30 August with the earliest guaranteed delivery Monday 3rd September.

This also means the expedited (three day and 24 Hour Turn around) service is temporarily suspended until Thursday 30 August.
For more information, or to contact the HPA, please click here.

Other top stories

Tue 23rd Apr 2019
Pilot Win $1,000,000 and Crowned Gauntlet of Polo Champions
US Open Championship Final
Thu 18th Apr 2019
US Open Final
Las Monjitas join Pilot in Sunday's Final
Thu 18th Apr 2019
Pilot Into US Open Final
First Semi Final over

Tue 16th Apr 2019
US Open Quarter Finals
Pilot still unbeaten

Mon 15th Apr 2019
Westchester Line-up Alteration
Amended team to play USA
Mon 15th Apr 2019
Copa República Argentina Final
La Esquina secures the win
Mon 15th Apr 2019
Colorado Take The Final Title
Triple Crown of Polo Final
Fri 12th Apr 2019
Polo Celebrates an Important Birthday
1869-2019
Wed 10th Apr 2019
WPL's Triple Crown of Polo Continues
Semi Finals take place tomorrow

Wed 10th Apr 2019
HPA Welfare Directive
Vaccinations against Equine Influenza

Tue 9th Apr 2019
US Open Continues
Equuleus, Pilot, Tonkawa & Iconica reach Quarter Finals
Mon 8th Apr 2019
Australia Reign at Home
Flannels England travel for The Australian Polo International
Fri 5th Apr 2019
Sunny Hale Legacy Women's Championship Tournament
Teams and schedule announced
Thu 4th Apr 2019
UK High Goal Season
Teams announced
Mon 1st Apr 2019
CaptiveOne U.S. Open Polo Championship
Third and final stage of Gauntlet of Polo underway

Fri 29th Mar 2019
The Westchester Cup Team Announced
Flannels England to face USA in historic match
Thu 28th Mar 2019
UAE Polo Remains Unbeaten
Dubai Challenge Cup Final
Wed 27th Mar 2019
Polo Times Out Soon
April issue of Polo Times

Tue 26th Mar 2019
Pilot secures second Gauntlet title
The USPA Gold Cup Final
Mon 25th Mar 2019
The World Polo League Palm Beach Open Final
SD Farm take top title