Thu 23rd Aug 2018
HPA Passport Announcement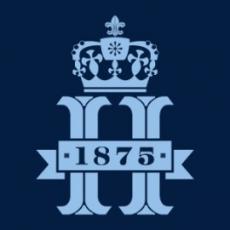 Equine Passport Printing

The Hurlingham Polo Association (HPA) released the following news:
The company who print the HPA equine passports are undergoing a system upgrade over the next six days, re-opening on Thursday 30 August. Please be aware any new or duplicate passport applications sent into the HPA office in the next week will not be printed until Thursday 30 August with the earliest guaranteed delivery Monday 3rd September.

This also means the expedited (three day and 24 Hour Turn around) service is temporarily suspended until Thursday 30 August.
For more information, or to contact the HPA, please click here.

Other top stories
Wed 16th Jan 2019
17th Bendura Bank Snow Polo World Cup Kitzbühel 2019
Let the excitement commence!
Mon 14th Jan 2019
Dutta Corp's American Reign
Joe Barry Cup Final
Fri 11th Jan 2019
The Joe Barry Cup Final
Dutta Corp and Patagones to compete
Tue 8th Jan 2019
9 Days to go to Snow Polo World Cup Kitzbühel
World turns their eyes to Austria

Mon 7th Jan 2019
Ylvisaker Cup Announced
Teams and schedule confirmed

Fri 4th Jan 2019
Visa Update for 2018 Season
HPA received confirmation from Home Office

Wed 2nd Jan 2019
Mid Season Arena Handicap Changes
HPA ratifies changes

Tue 1st Jan 2019
Happy New Year!!
2019 Begins!

Tue 25th Dec 2018
Merry Christmas!
From everyone at Polo Times

Fri 21st Dec 2018
It's Christmas!
Polo Times is closed for the festive break