Tue 19th Sep 2017
End of Season Handicaps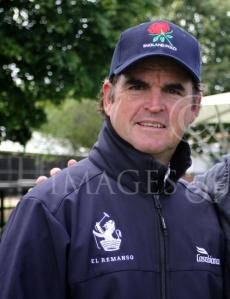 HPA announces changes

The end of season handicap changes for remaining players following the Victor Ludorum and 22 goal announcement in August have now been published, after the end of season handicap meeting on Friday 15 September. The changes are subject to ratification by the Stewards in October and will come into effect on 1 January 2018.
A number of well-known polo names can be found on the list, from legendary polo coach Eduardo 'Ruso' Heguy to former-England Captain Andrew Hine and England player Alastair Paterson, who have all seen a handicap drop. Unsurprisingly, the lion's share of the changes are to those young players who have enjoyed an extremely strong season playing the Pony Club Championships and HPA Select tournaments. The next generation of great British polo names can be seen slowly rising through the ranks to perhaps one day take to the field in the England colours like their parents.
What is evident in this list are those international players affected by the visa crisis who are now listed as NR, or Not Registered, due to their inability to receive a visa to play at the beginning of the 2017 season.
To read the full list of changes please click
here
or click
here
to see the Victor Ludorum and 22 goal handicap changes.
Photograph: Eduardo 'Ruso' Heguy will now play off 7 goals. By ©www.imagesofpolo.com

Other top stories
Tue 17th Oct 2017
VIII Copa Novillitos
14 childrens team gather at La Aguada Polo Club

Mon 16th Oct 2017
Argentine Update
Hurlingham's third day of play

Thu 12th Oct 2017
Polo Times Is Out Next Week!
November issue of Polo Times

Wed 11th Oct 2017
The Hurlingham Action Continues
Strong starts for La Dolfina, Ellerstina, La Aguada Las Monjitas and Alegría

Mon 9th Oct 2017
La Dolfina Win Again
It's five years on the trot the 40 goal giants

Sat 7th Oct 2017
All Pro Polo League Make History
World's eight 10 goalers to compete

Fri 6th Oct 2017
The Hurlingham Open 2017
The tournament begins today

Thu 5th Oct 2017
Tortugas Final
Ellerstina to play La Dolfina at Palermo
Mon 2nd Oct 2017
Visa Update
Letter from AAP to FIP

Fri 29th Sep 2017
FIP XI World Championships
The teams have been announced

Mon 25th Sep 2017
Argentine Update
Tortugas Open & Torneo Remonta y Veterinaria

Sat 23rd Sep 2017
Polo Times Is Out Now!
October issue of Polo Times

Fri 22nd Sep 2017
What's On This Weekend
Polo near you
Wed 20th Sep 2017
The Armis Polo Helmet
The next generation of polo technology
Tue 19th Sep 2017
End of Season Handicaps
HPA announces changes
Mon 18th Sep 2017
Argentine Update
Jockey Club Ends and Tortugas Begins