Tue 19th Sep 2017
End of Season Handicaps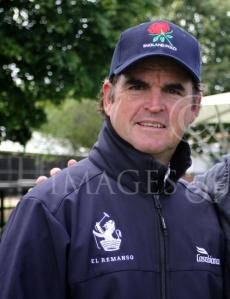 HPA announces changes

The end of season handicap changes for remaining players following the Victor Ludorum and 22 goal announcement in August have now been published, after the end of season handicap meeting on Friday 15 September. The changes are subject to ratification by the Stewards in October and will come into effect on 1 January 2018.
A number of well-known polo names can be found on the list, from legendary polo coach Eduardo 'Ruso' Heguy to former-England Captain Andrew Hine and England player Alastair Paterson, who have all seen a handicap drop. Unsurprisingly, the lion's share of the changes are to those young players who have enjoyed an extremely strong season playing the Pony Club Championships and HPA Select tournaments. The next generation of great British polo names can be seen slowly rising through the ranks to perhaps one day take to the field in the England colours like their parents.
What is evident in this list are those international players affected by the visa crisis who are now listed as NR, or Not Registered, due to their inability to receive a visa to play at the beginning of the 2017 season.
To read the full list of changes please click
here
or click
here
to see the Victor Ludorum and 22 goal handicap changes.
Photograph: Eduardo 'Ruso' Heguy will now play off 7 goals. By ©www.imagesofpolo.com

Other top stories
Thu 19th Jul 2018
King Power Gold Cup Finalists
El Remanso & La Bamba de Areco reach the Final

Wed 18th Jul 2018
New Era For SATS
George Amor to take over from Tony Emerson
Mon 16th Jul 2018
Argentine Triple Crown
2018 Dates Announced
Sun 15th Jul 2018
King Power Gold Cup Semi Finals Decided
La Indiana, La Bamba, El Remanso & RH Polo through
Fri 13th Jul 2018
Quarter Finalists Decided
King Power Gold Cup Update
Thu 12th Jul 2018
Junior Westchester England Team Announced
HPA selection confirmed
Mon 9th Jul 2018
Hope for Polo?
Argentine Polo Players Association Meeting

Thu 5th Jul 2018
The Westchester Cup Launches
Polo Times, The Polo Magazine and British Polo Gin to Partner with The Westchester Cup

Sat 30th Jun 2018
Polo Times Out This Week!
July Issue of Polo Times
Fri 29th Jun 2018
Letter Received from The Argentine Association of Polo Players
Meeting scheduled to take place on Friday 6 July
Wed 27th Jun 2018
Flannels England Team Announced
The Westchester Cup

Tue 26th Jun 2018
Flannels England Lift the Trophy at Cirencester
The Kings Head Hotel Ladies International
Mon 25th Jun 2018
The OUT-SOURCING! Inc Royal Windsor Cup
La Dolfina breaks records

Mon 25th Jun 2018
Monterosso Triumph in The Warwickshire Cup
Cirencester Welcomes Thousands