Thu 31st Aug 2017
2018 Helmet Regulations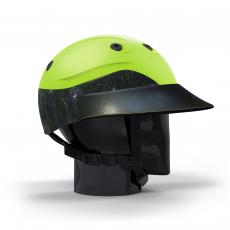 The HPA releases new information

After much extended speculation, the HPA has made the decision to amend helmet regulations for the sport of polo and has produced a list of helmets that comply with the safety ruling. The official statement from the HPA is below:
"From 01 January 2018, helmets must be type approved to the standard PAS015:2011 with CE mark (type approval must be performed by a UK headquartered Noted Body for Personal Protective Equipment), SNELL E2001, VG1 01.040 2014-12, or UTAC/CRITT 04/2015.
Casablanca will be introducing a new helmet called the "NEU" which meets PAS015:2011 with a target launch date of 1st November. La Martina are also bringing out a new helmet (no name released) and testing procedures are to be conducted at the end of September. Falcon have decided not to certify their helmet.
Please note, there is a new standard, BSEN1384:2017 which has just been published. Our policy is to follow the BHA helmet standards."
The HPA has provided this
link
to view the BHA Helmet Regulations
The HPA list of approved helmets 29.08.17:
Manufacturer
Model
Standard

Charles Owen

Palermo Polo

PAS015:2011 and VG1 01.040-2014

Charles Owen

Polo Edition

PAS015:2011 and VG1 01.040-2014

Charles Owen

Young Rider Polo

PAS015:2011 and VG1 01.040-2014

Armis

Armis

PAS015:2011, ASTM

(Pending),

VG1 01.040-2014 and Certified with MIPS

GPA

Speed Air / Polo X2

UTAC/CRITT 04/2015 and

VG1 01.040-2014

Instinct Polo

TBC

PAS015:2011
Awaiting Approval
| | | |
| --- | --- | --- |
| Casablanca | NEU | TBC |
| La Martina | TBC | TBC |
Photograph: The approved polo helmet must have a retention system harness and be made in line with the updated standards. Courtesy of the HPA

Other top stories

Tue 21st Nov 2017
Cambiaso's 100th Argentine Open Match
Busy weekend of big scores in Argentine Open
Wed 15th Nov 2017
SUPA AGM Confirms 2018 Schedule
Dates and locations for 2018 events
Tue 14th Nov 2017
Argentine Open Match Updates
Results from the third and fourth days of the competition
Mon 13th Nov 2017
Coronation Cup Venue Change
RCBPC will be the new home of the prestigious trophy
Fri 10th Nov 2017
King Power to Sponsor The Gold Cup
New sponsor for key UK tournament
Thu 9th Nov 2017
AAP Educate the Masses
Palermo welcomes local students
Mon 6th Nov 2017
124th Argentine Open HSBC Polo Championship Begins
Alegría lead the Zone B rankings

Fri 3rd Nov 2017
124th Argentine Open HSBC Polo Championship
Presentation of the teams

Wed 1st Nov 2017
Argentine Update
What's been happening in Argentina?
Mon 30th Oct 2017
Hurlingham Open Final
Ellerstina snatch victory from the jaws of defeat

Sun 29th Oct 2017
FIP Championships Finale
Argentina snatch victory from Chile in seventh chukka cliffhanger
Sat 28th Oct 2017
Chile and Argentina in Main Final
XI FIP World Polo Championships
Fri 27th Oct 2017
Argentine Update
Action from La Aguada and Pilar
Thu 26th Oct 2017
Chile and New Zealand Progress
XI FIP World Polo Championships
Wed 25th Oct 2017
Argentina Move Closer Towards the Final
XI FIP World Polo Championship

Tue 24th Oct 2017
Hurlingham Open Finalists Decided
Unexpected results in the Semi Finals