Thu 31st Aug 2017
2018 Helmet Regulations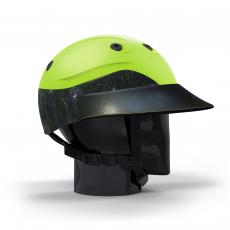 The HPA releases new information

After much extended speculation, the HPA has made the decision to amend helmet regulations for the sport of polo and has produced a list of helmets that comply with the safety ruling. The official statement from the HPA is below:
"From 01 January 2018, helmets must be type approved to the standard PAS015:2011 with CE mark (type approval must be performed by a UK headquartered Noted Body for Personal Protective Equipment), SNELL E2001, VG1 01.040 2014-12, or UTAC/CRITT 04/2015.
Casablanca will be introducing a new helmet called the "NEU" which meets PAS015:2011 with a target launch date of 1st November. La Martina are also bringing out a new helmet (no name released) and testing procedures are to be conducted at the end of September. Falcon have decided not to certify their helmet.
Please note, there is a new standard, BSEN1384:2017 which has just been published. Our policy is to follow the BHA helmet standards."
The HPA has provided this
link
to view the BHA Helmet Regulations
The HPA list of approved helmets 29.08.17:
Manufacturer
Model
Standard

Charles Owen

Palermo Polo

PAS015:2011 and VG1 01.040-2014

Charles Owen

Polo Edition

PAS015:2011 and VG1 01.040-2014

Charles Owen

Young Rider Polo

PAS015:2011 and VG1 01.040-2014

Armis

Armis

PAS015:2011, ASTM

(Pending),

VG1 01.040-2014 and Certified with MIPS

GPA

Speed Air / Polo X2

UTAC/CRITT 04/2015 and

VG1 01.040-2014

Instinct Polo

TBC

PAS015:2011
Awaiting Approval
| | | |
| --- | --- | --- |
| Casablanca | NEU | TBC |
| La Martina | TBC | TBC |
Photograph: The approved polo helmet must have a retention system harness and be made in line with the updated standards. Courtesy of the HPA

Other top stories

Fri 23rd Feb 2018
Polo Times is Out Now!
March issue of Polo Times
Wed 21st Feb 2018
2018 Arena Gold Cup Update
Regal Warriors, Ojo Caliente, SAPA Docklands Polo & HB Polo through to the Semi Finals
Tue 20th Feb 2018
Valiente, Colorado, Tonkawa and GSA secure Semi Final positions in the Ylvisaker Cup
Update from the International Polo Club
Mon 19th Feb 2018
PTF International Cup
Argentina, USA and England young guns compete in Florida

Fri 16th Feb 2018
Dubai Masters Cup
UAE beat Habtoor Polo to take the win
Wed 14th Feb 2018
Polo Memorabilia Auction
Florida based Leslie Hindman Auctioneers
Thu 8th Feb 2018
The Bryan Morrison Trophy
The teams are announced
Wed 7th Feb 2018
Arena Gold Cup Final
The 2018 schedule is announced
Mon 5th Feb 2018
Cartier Dubai Series
Cartier International Dubai Polo Challenge
Mon 29th Jan 2018
Joe Barry Cup Final
Tonkawa take home gold in Florida
Sun 28th Jan 2018
The Red Shirts of Cartier Win Again!
Three days of thrilling action comes to a head in St. Moritz
Sat 27th Jan 2018
Action from the Cradle of Snow Polo
2017 champions Cartier and Maserati to compete in the Final
Fri 26th Jan 2018
Snow Polo World Cup St. Moritz Starts
Cartier and Maserati champion first matches