Mon 29th Jul 2013
England retains Westchester Cup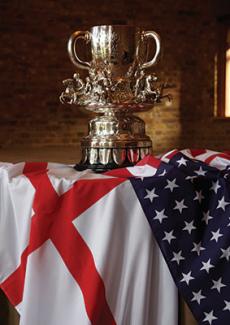 John Paul Clarkin scores winning goal in extra chukka to beat the USA 12-11

England retained the Westchester Cup after beating the USA 12-11 at Guards Polo Club.
The two sides were drawing 11-11 at the end of the regulation six chukkas, sending the game into a sudden death extra chukka. In that period John Paul Clarkin scored the winning "golden-goal" for England to the delight of the home crowd.
The 26-goal USA side – patron Marc Ganzi, Nic Roldan, Polito Pieres and Mike Azzaro – started with a 2-0 head start on handicap and were still narrowly in front at half time, leading 8-7.
However, England – Mark and Luke Tomlinson, James Beim and Clarkin – fought back in the second half and led by two goals with two minutes to play, before eventually snatching the win in extra time.

Other top stories
Mon 19th Mar 2018
Argentex Habtoor UAE Reign Triumphant in Dubai
Flannels England miss out

Fri 16th Mar 2018
Iglehart Cup Final
Pilot make a strong comeback
Thu 15th Mar 2018
2018 San Eugenio Ladiesí Cup
Six teams are confirmed

Mon 12th Mar 2018
Julius BaŽr Gold Cup 2018
Bin Drai win the title
Thu 8th Mar 2018
Queen's Cup Pink Polo
La Familia take home the glory

Tue 6th Mar 2018
Major Iain Forbes-Cockell
We announce his passing

Mon 5th Mar 2018
Flannels England lifts the trophy high
HPA International Test Match for the Bryan Morrison Trophy
Thu 1st Mar 2018
Hurlingham Polo Association International Test Match for the Bryan Morrison Trophy
Venue and Time Change
Wed 28th Feb 2018
The 13th Annual Polo Awards 2018
Tickets are now on sale

Tue 27th Feb 2018
Ylvisaker Cup Final
Valiente seal the deal
Mon 26th Feb 2018
Arena Gold Cup Final
SAPA MHF Docklands and Glitterati Polo take home the crown

Fri 23rd Feb 2018
Polo Times is Out Now!
March issue of Polo Times
Wed 21st Feb 2018
2018 Arena Gold Cup Update
Regal Warriors, Ojo Caliente, SAPA Docklands Polo & HB Polo through to the Semi Finals