Fri 21st Jun 2013
Westchester Cup team revealed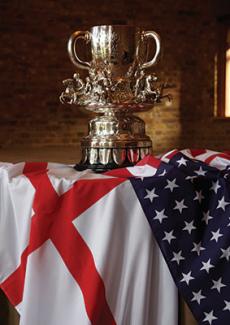 Luke Tomlinson will lead England against the USA next month

THE HPA HAS announced the England team that will take on the USA on Audi International for the Westchester Cup.

Seven-goaler Luke Tomlinson will lead the 28-goal team, playing at back, with seven-goaler James Beim playing in the number one position and six-goaler Mark Tomlinson playing at number two. In keeping with the tradition and rules of the Westchester Cup, which allows the England side to feature one player from the Commonwealth, eight-goaler New Zealand's JP Clarkin will play for England at number three.

The USA team is yet to be confirmed but is likely to include nine-goaler Julio Arellano and eight-goalers Nic Roldan, Polito Pieres and Mike Azzaro.

The Westchester Cup, which has been contested by the USA and England sinc 1886, will be played for at Audi International Day on Sunday 28 July at Guards Polo Club. Stand seats, hospitality and Boujis After Party tickets are available by calling the Guards Polo Club box office on 01784 437797 or by visiting www.guardspoloclub.co.uk.


Other top stories
Sat 22nd Jul 2017
The Jaeger-LeCoultre Gold Cup
Itís exhibitors aplenty at Cowdray Park Polo Club
Fri 21st Jul 2017
Whatís On
This weekendís fixtures
Thu 20th Jul 2017
Polo Times Is Out Next Week!
August issue of Polo Times
Wed 19th Jul 2017
The Jaeger-LeCoultre Gold Cup Final teams are confirmed
King Power and El Remanso seal their spots
Tue 18th Jul 2017
British Junior Polo Championship
The championship commences
Mon 17th Jul 2017
All Change For Gold Cup
Hanbury vs Hanbury, Pieres & Pieres vs Pieres
Fri 14th Jul 2017
Thai Polo Club Ladies International for the Diamond Jubilee Trophy
The teams have been announced
Thu 13th Jul 2017
The Jaeger-LeCoultre Gold Cup Continues
Teams fight for their spot in the Quarter Finals
Wed 12th Jul 2017
India Secure their Place
Zone E Play-Offs for FIP XI World Polo Championship
Tue 11th Jul 2017
The Guards La Aguada International Youth Tournament
The futureís bright for polo
Mon 10th Jul 2017
British Beach Polo Championships
Sand, sun and fun at Sandbanks
Thu 6th Jul 2017
Tally Ho Polo Festival
Entries closing soon
Wed 5th Jul 2017
ZŁrich International Polo Ladies Cup
18 years of female champions
Tue 4th Jul 2017
The Royal Salute Coronation Cup Teams
The teams have been announced
Mon 3rd Jul 2017
Jaeger-LeCoultre Gold Cup Action Continues
Thrills, spills and young Brit players galore
Fri 30th Jun 2017
Whatís On
This weekendís fixtures
Thu 29th Jun 2017
Your Club News
Whatís going on in your neck of the woods?
Wed 28th Jun 2017
The Jaeger-LeCoultre Gold Cup First Round
Results from the first round
Tue 27th Jun 2017
The Jaeger-LeCoultre Gold Cup
Play starts today
Mon 26th Jun 2017
The Kings Head Hotel Ladies International
Convincing win for Swarovski England ladies

Fri 23rd Jun 2017
Polo Times Out This Week!
July issue of Polo Times