Fri 21st Jun 2013
Westchester Cup team revealed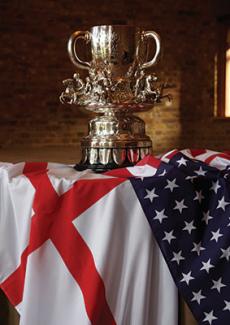 Luke Tomlinson will lead England against the USA next month

THE HPA HAS announced the England team that will take on the USA on Audi International for the Westchester Cup.

Seven-goaler Luke Tomlinson will lead the 28-goal team, playing at back, with seven-goaler James Beim playing in the number one position and six-goaler Mark Tomlinson playing at number two. In keeping with the tradition and rules of the Westchester Cup, which allows the England side to feature one player from the Commonwealth, eight-goaler New Zealand's JP Clarkin will play for England at number three.

The USA team is yet to be confirmed but is likely to include nine-goaler Julio Arellano and eight-goalers Nic Roldan, Polito Pieres and Mike Azzaro.

The Westchester Cup, which has been contested by the USA and England sinc 1886, will be played for at Audi International Day on Sunday 28 July at Guards Polo Club. Stand seats, hospitality and Boujis After Party tickets are available by calling the Guards Polo Club box office on 01784 437797 or by visiting www.guardspoloclub.co.uk.


Other top stories
Tue 23rd Aug 2016
Polo for Good
The Guards Ladies' Charity Trophy

Mon 22nd Aug 2016
Polo Times Out This Week
Youth Special for September

Mon 22nd Aug 2016
Sotogrande Excitement Continues
Gold Cups at Santa María Polo Club

Fri 19th Aug 2016
Arena Polo Fixtures
Some Winter Dates for your Diary
Fri 19th Aug 2016
Zones for FIP European Championship Determined
Games Begin in Berlin 28 August
Thu 18th Aug 2016
Scotland Claim Whitbread Trophy
HPA Youth Polo Continues
Tue 16th Aug 2016
Stagshead Trophy
Youth Polo at HPC
Mon 15th Aug 2016
Tally Ho Farm Polo Festival Concludes
Fun in the Sun at RCBPC

Fri 12th Aug 2016
SKY TV coverage of the 2016 Jaeger-LeCoultre Gold Cup
Polo Hits the Screens at Home on Sky Sports
Fri 12th Aug 2016
Sotogrande Action
The latest from Santa María Polo Club
Thu 11th Aug 2016
Staggering Stagshead
Youth action continues at Ham Polo Club
Wed 10th Aug 2016
Trucks and Tribulations
Are all your Licences and Passports Legal?
Mon 8th Aug 2016
Pony Club Polo Championships
188 Players Complete the Tournament
Mon 8th Aug 2016
Sotogrande Weekend Update
45th INDI International Polo Tournament

Fri 5th Aug 2016
Tally Ho Farm Polo Festival Ticket Offer
Plenty of Polo in Berkshire to Watch
Fri 5th Aug 2016
Olympics Set to Start
Dressage & Eventing Update

Thu 4th Aug 2016
Get Our Girls to Zambia
Sponsorship Search is on for England Ladies
Wed 3rd Aug 2016
England Team for Manipur
Fancy a Trip to Play on the Oldest Polo Grounds?
Mon 1st Aug 2016
Polo Times Out Now
Subscribe Now for the August Issue

Mon 1st Aug 2016
A Trio of Triumphs
Harrison, Holden White and Challenge Cup Finals

Fri 29th Jul 2016
The Polo Magazine Out Now!
Subscribe to get your hands on a copy