Fri 21st Jun 2013
Westchester Cup team revealed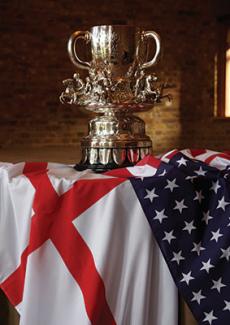 Luke Tomlinson will lead England against the USA next month

THE HPA HAS announced the England team that will take on the USA on Audi International for the Westchester Cup.

Seven-goaler Luke Tomlinson will lead the 28-goal team, playing at back, with seven-goaler James Beim playing in the number one position and six-goaler Mark Tomlinson playing at number two. In keeping with the tradition and rules of the Westchester Cup, which allows the England side to feature one player from the Commonwealth, eight-goaler New Zealand's JP Clarkin will play for England at number three.

The USA team is yet to be confirmed but is likely to include nine-goaler Julio Arellano and eight-goalers Nic Roldan, Polito Pieres and Mike Azzaro.

The Westchester Cup, which has been contested by the USA and England sinc 1886, will be played for at Audi International Day on Sunday 28 July at Guards Polo Club. Stand seats, hospitality and Boujis After Party tickets are available by calling the Guards Polo Club box office on 01784 437797 or by visiting www.guardspoloclub.co.uk.


Other top stories
Sat 27th May 2017
Polo Times June Issue Out Now
Read all about the latest polo news, reports
Fri 26th May 2017
Festival of Electric Bicycle Polo
Longdole Polo Club holds event in aid of Watershed RDA
Thu 25th May 2017
Cartier Queen's Cup
The 2017 tournament is underway
Wed 24th May 2017
The Copenhagen Cup
Record number of school teams competed
Tue 23rd May 2017
Victrix Ludorum
Six ladies 12-18 goal tournaments throughout the season
Mon 22nd May 2017
RH Polo Show Winning Form
Victory in the Prince of Wales bodes well for season

Fri 19th May 2017
Latest from the HPA regarding Visas

Fri 19th May 2017
Hurlingham Polo 1875 & HPActive
The HPA premiers it's clothing brand to the world

Thu 18th May 2017
Prince of Wales Trophy
The world's best battle it out for victory
Wed 17th May 2017
2017 Triple Crown
Confirmed and classification teams announced

Tue 16th May 2017
SUPA Summer Junior National Championships
Hot weather and top action
Mon 15th May 2017
Jaeger LeCoultre Trippetts Series
Play gets under way in the 22 Goal
Fri 12th May 2017
Polo Awards 2017
Don't miss out on tickets

Thu 11th May 2017
Shandur Polo Festival
Polo on top of the world
Wed 10th May 2017
Cartier Queen's Cup Draw
Play to start in two weeks time
Tue 9th May 2017
Royal Salute Coronation Cup
Tickets Are Now Available Online
Mon 8th May 2017
England and Spain on the way to Sydney
FIP Zone C Playoff results
Fri 5th May 2017
England and Spain win their first FIP XI Championship Playoffs
Day One of the FIP XI World Championship Zone C playoffs got off to a flying start at The Polo Club du Domain du Chantilly.
Thu 4th May 2017
USA Take the Fifth Spot at FIP XI World Championships
Team USA beat both Guatemala and Mexico to convincingly secure their spot at the FIP XI World Polo Championship in Sydney, Australia this October.
Wed 3rd May 2017
Polo Times Out This Week!
May Issue of Polo Times
Tue 2nd May 2017
Cartier Queen's Cup Teams Officially Announced
22 Goal UK Season Teams Ready and Raring