Fri 21st Jun 2013
Westchester Cup team revealed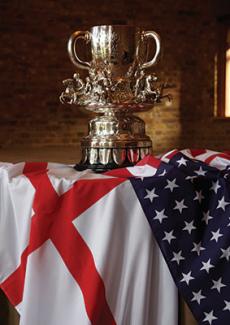 Luke Tomlinson will lead England against the USA next month

THE HPA HAS announced the England team that will take on the USA on Audi International for the Westchester Cup.

Seven-goaler Luke Tomlinson will lead the 28-goal team, playing at back, with seven-goaler James Beim playing in the number one position and six-goaler Mark Tomlinson playing at number two. In keeping with the tradition and rules of the Westchester Cup, which allows the England side to feature one player from the Commonwealth, eight-goaler New Zealand's JP Clarkin will play for England at number three.

The USA team is yet to be confirmed but is likely to include nine-goaler Julio Arellano and eight-goalers Nic Roldan, Polito Pieres and Mike Azzaro.

The Westchester Cup, which has been contested by the USA and England sinc 1886, will be played for at Audi International Day on Sunday 28 July at Guards Polo Club. Stand seats, hospitality and Boujis After Party tickets are available by calling the Guards Polo Club box office on 01784 437797 or by visiting www.guardspoloclub.co.uk.


Other top stories
Tue 20th Feb 2018
Valiente, Colorado, Tonkawa and GSA secure Semi Final positions in the Ylvisaker Cup
Update from the International Polo Club
Mon 19th Feb 2018
PTF International Cup
Argentina, USA and England young guns compete in Florida

Fri 16th Feb 2018
Dubai Masters Cup
UAE beat Habtoor Polo to take the win
Wed 14th Feb 2018
Polo Memorabilia Auction
Florida based Leslie Hindman Auctioneers
Thu 8th Feb 2018
The Bryan Morrison Trophy
The teams are announced
Wed 7th Feb 2018
Arena Gold Cup Final
The 2018 schedule is announced
Mon 5th Feb 2018
Cartier Dubai Series
Cartier International Dubai Polo Challenge
Mon 29th Jan 2018
Joe Barry Cup Final
Tonkawa take home gold in Florida
Sun 28th Jan 2018
The Red Shirts of Cartier Win Again!
Three days of thrilling action comes to a head in St. Moritz
Sat 27th Jan 2018
Action from the Cradle of Snow Polo
2017 champions Cartier and Maserati to compete in the Final
Fri 26th Jan 2018
Snow Polo World Cup St. Moritz Starts
Cartier and Maserati champion first matches
Tue 23rd Jan 2018
2018 Thai Polo Open Final
Royal Pahang take home gold
Mon 22nd Jan 2018
HPA New Year National Club Championships
Print on Demand and Four Quarters win the Finals